UPDATE
UPDATE has been designed to allow you to lose yourself in the depth of a material which has been masterfully layered over centuries.  Authentic stone rich in details, light and shade and fascinating dissolving colours.
The technology has allowed us to create full-body ceramic surface that perfectly reconstructs stone and its irregular marks created by slowly sedimented layers. The
finish seems to have been sculptured over time.
COUNTRY OF ORIGIN – ITALY
SIZES AVAILABLE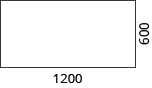 | COLOURS | SIZES | FINISHES | INTERNAL | EXTERNAL | WALL | FLOOR | RECTIFIED | NON RECTIFIED |
| --- | --- | --- | --- | --- | --- | --- | --- | --- |
| GREY BEIGE | 600X600 | MATT | | | | | | |
| GREY BEIGE | 600X1200 | MATT | | | | | | |
| DARK GREY | 600X600 | MATT | | | | | | |
| DARK GREY | 600X1200 | MATT | | | | | | |
| WHITE | 600X600 | MATT | | | | | | |
| WHITE | 600X1200 | MATT | | | | | | |
Not all products shown in catalogues are available but may be ordered.
Please contact us if you are interested in any products not listed on the website