VINTAGE CALACATTA
The beauty of the marble just extracted.  Wall tiles of enchanting white and delicate grains.  Range of sizes and decorations for walls and floors.
The incomparable style of Calacatta covers the spaces of elegance typical of the most precious marbles.
Unique pieces that decorate the house with endless variants and iridescent nuances.
COUNTRY OF ORIGIN – ITALY
SIZES AVAILABLE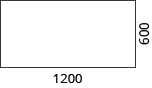 | COLOURS | SIZES | FINISHES | INTERNAL | EXTERNAL | WALL | FLOOR | RECTIFIED | NON RECTIFIED |
| --- | --- | --- | --- | --- | --- | --- | --- | --- |
| AMBRA | 600X600 | SEMI POLISHED | | | | | | |
| VINTAGE CALACATTA | 300X600 | SEMI POLISHED | | | | | | |
| VINTAGE CALACATTA | 600X600 | SEMI POLISHED | | | | | | |
| VINTAGE CALACATTA | 600X1200 | SEMI POLISHED | | | | | | |
| VINTAGE CALACATTA | 75X300 | SEMI POLISHED | | | | | | |
COLOURS AVAILABLE

SIZES AVAILABLE


| COLOURS | SIZES | FINISHES | INTERNAL | EXTERNAL | WALL | FLOOR | RECTIFIED | NON RECTIFIED |
| --- | --- | --- | --- | --- | --- | --- | --- | --- |
| MOSAIC | 300X300 | SEMI POLISHED | | | | | | |
Not all products shown in catalogues are available but may be ordered.
Please contact us if you are interested in any products not listed on the website